PHAG PHanfare
Don't just take our word for it. Check out what others are saying about PHAG:
PHAG (otherwise known as Philadelphia Home Art Garden) puts the fun in decorating. Yes, you'll find a few things that could be called "oh-so-gay," but primarily they offer incredibly cool, frequently one-of-a-kind, totally contemporary furniture, accessories and artwork. If you're aiming to furnish a home in a way that reflects your colorful, unique personality, this is a great place to start.
– USA Today 10 Best Home Décor Shops, Philadelphia
. . . Speaking of oh-so-frequently, that's how often I plan to shop (PHAG). First of all, I'm an insta-fan of anyplace that worships at the altar of the garden gnome as much as I do. There are little dudes in pointy caps all up in that joint. They also have adorable housewares and great gifts, too. If you need to scoop up a present for just about anyone you can think of, you should check PHAG out.
– Yelp from Carrie E.
Through the years, PHAG has supported numerous members of our extended PHamily through the donation of money, time, and our talents. Some members of our extended PHamily include:
ACLU
Action AIDS
AIDS Fund Philly
AIDS Lifecycle
The Attic Youth Center
Philadelphia Gay Men's Chorus
Delaware Valley Legacy Fund
GALAEI
Human Rights Campaign
Independence Business Alliance
MANNA
Philly AIDS Thrift
Planned Parenthood
Sapphire Fund
Sustainable Business Network of Philadelphia
Walnut Street Theatre
The William Way Community Center
We're grateful to have been recognized with numerous awards and accolades for our work through the years. Here are some of the highlights: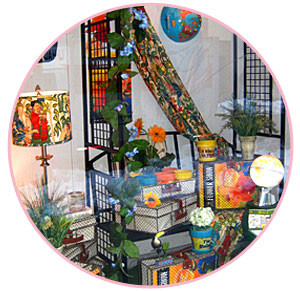 2011– Philadelphia Gay News Pink Penny Award- "Bricks & Mortar Store We Miss"
2010– Pennsylvania Horticultural Society Phlower Power Window- "Most Colorful"
2009– Philadelphia Gay News Pink Penny Award- "Best Place to Spruce up the Homestead"
2009- Rainbow Awards- "Best Community Business"
2009- Pennsylvania Horticultural Society Phlower Power Window- "Most Festive"
2008- Philadelphia Gay News Pink Penny Award- "Best Place to Shop for Home Decor"
2008- Rainbow Awards- "Best Community Retail Shop"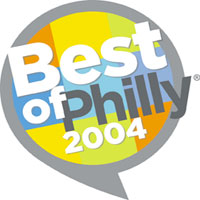 2007- Rainbow Awards- "Best Community Novelty/Gift Shop"
2007- Philly Gay Calendar Awards- "Best Shopping"
2006- Visions Today- "Best Unusual Gifts"
2006- Philly Gay Calendar Awards- "Best Shopping"
2004- Philadelphia City Paper Reader's Choice Award- "Best Store Name Ever"
2004- Philadelphia Magazine Best of Philly- "Gay-themed Boutique"