We've got great news for those of you who are bemoaning these sweltering summer days and counting down to PHabulous fall…we're half way there!  Today marks the official midpoint between the solstice and the equinox, and since we know you love being stuck in the middle with us, we're rewarding you with a bedroom design inspiration that's filled with dream decor.  It's the perfect space to lay your head for a midsummer night's dream (with our apologies to the Bard).
Of course, our very own PHAG PHounder, Jason Crook, curated every last detail of this bedroom fit for Hamlet, Lear, or even Romeo himself.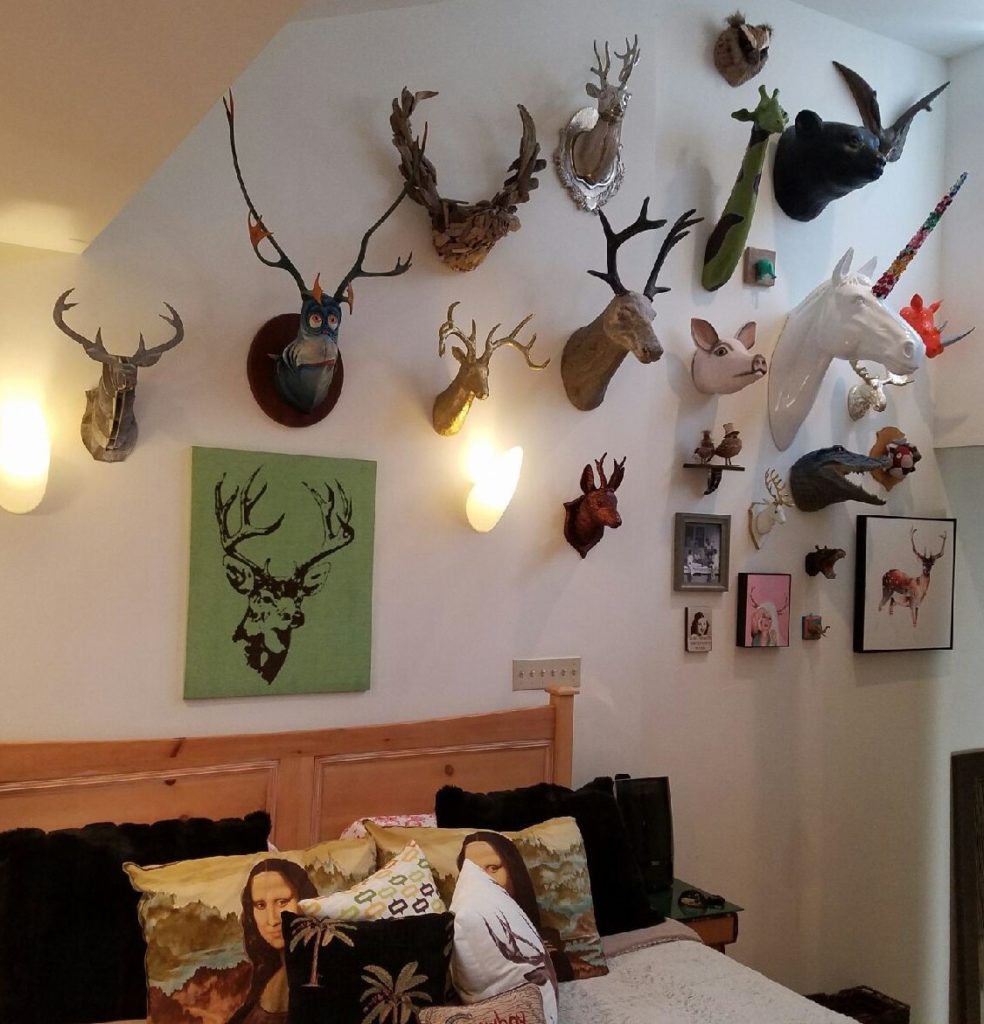 Umm… yes, that's a unicorn trophy on the wall.  You're welcome!
But, the real focal point of this montage of unorthodox taxidermy is the Sea-Going Dilemma fish, one of the seven Limited Edition "Marine Muggs" direct from the depths of the imagination of famous American artist, Theodor Geisel, better known to the world as… Dr. Seuss!
Dr. Seuss's illustrations brought a visual realization to his PHantastic and imaginary worlds.  He often created works and sculptures for himself, late at night, that were rarely exhibited during his life, but he always dreamed of sharing them with his fans- now we're doing our part to make that dream a reality, by sharing the story with you!
The Sea-Going Dilemma trophy is one such sculpture, and he makes the perfect patriarch to this family of PHantastical creatures truly fit for a midsummer night's dream!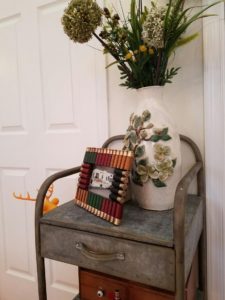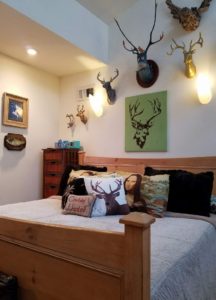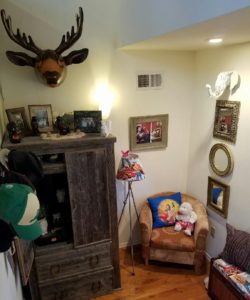 The mystical menagerie of taxidermy trophies in this magical space is complemented by a combination of rustic (vintage metal cart and reclaimed barn wood cabinet) and whimsical (custom cowboy hunk cushions and lamp shade).  The combination of textures, wood tones, and colors in this decor make it an example of PHAG style at its best:  kitschy, cool, and cozy- with an abundance of artistic flair!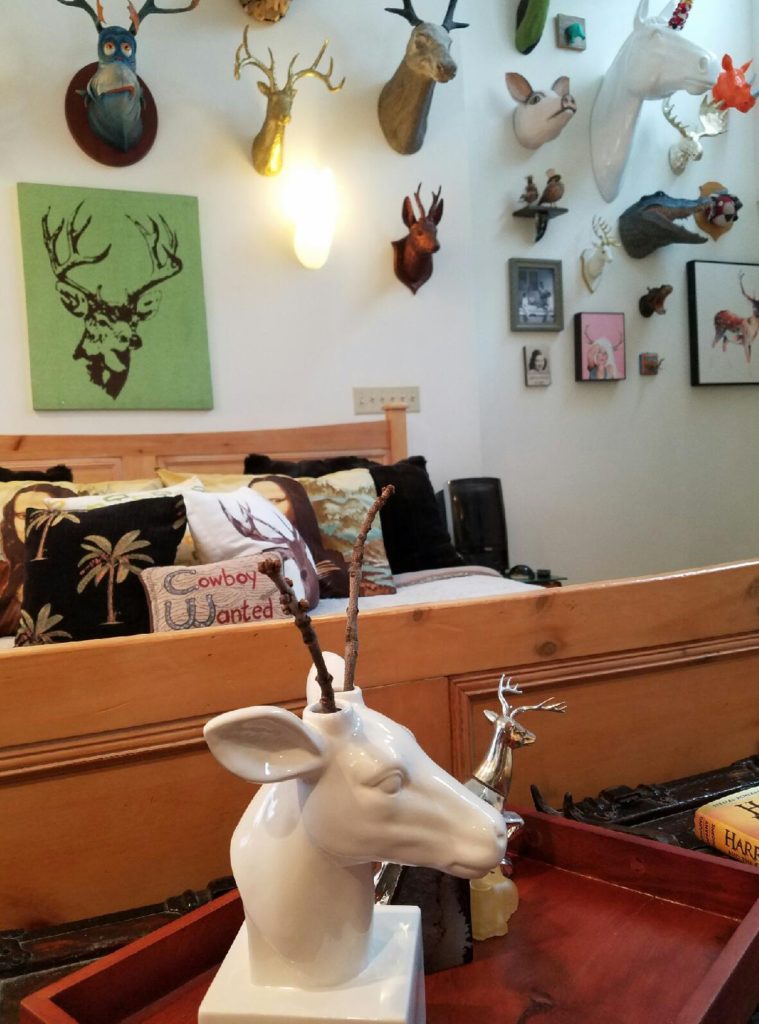 From the mix-and-match mirrors to the dolomite deer vase, good design comes down to accessorizing, and this dream decor is no exception!  Did you notice the "Cowboy Wanted" pillow front and center on that sprawling king-size bed?  Were truer words ever spoken?  We saw Brokeback Mountain, so we know there are more than a few cowboys that would be delighted to park their spurs here!
Dare to dream…