While Autumn doesn't officially arrive until September 22…for many, Labor Day festivities followed by a quick return to the classroom means summer is over- or at least it seems that way!  So, if your world is feeling a bit drab these days we ask, "What's wrong with understated style?" (Answer: nothing!)  There's something to be said for the simple pleasure of keeping things neutral.  If someone told you beige was boring take note- there's no need for summer sun when you're naturally tan!  Khaki can be cool and luxurious creamy taupes can be as sexy as they are traditional.  So, sun worshipers have no fear.  As the sizzling summer days shorten, shadows fall, and those glimmering, golden tans begin to fade, the world may seem a bit boring, but trust us when we tell you that Plain Jane can be both understated AND over-the-top chic!
Still not convinced?  Check out these PHun and PHunctional PHAG PHinds that are truly drab-fab.
Bubbly with bubbles?  This elegant, modern bath caddy brims with eco-chic appeal, made of all natural bamboo, it comes with a gloss white trio of bathroom basics, and it just might support a chic champagne flute…or two…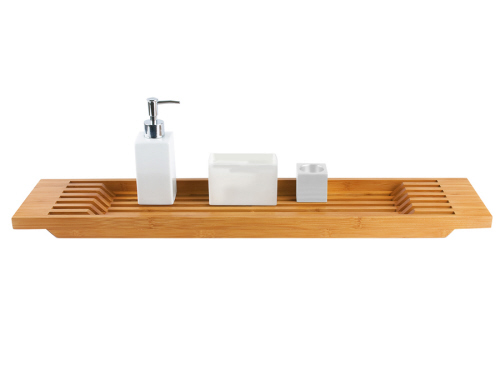 Direct from our At Home with Nature Collection, this natural butterfly pillow features a tan fabric background accented by graphic imprints of script lettering, finished with colorful embellishments and emboridered details that allow the understated neutral base to shine through as powerfully as the pop of color!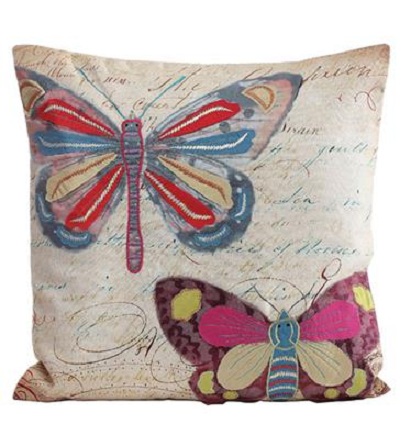 Our kind of basket case…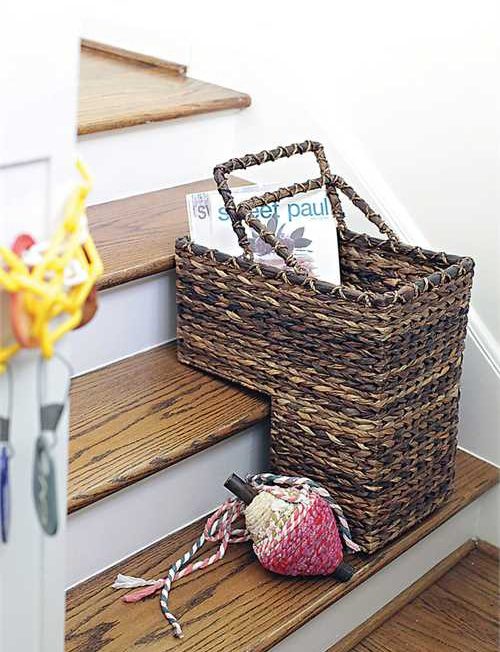 This artful bit of stairway storage is both subtle and sophisticated.  Made of woven BacBac leaves, this all natural basket is perfect for organizing small items, tossing in the mail, or as a temporary place for items on the move (from one floor to the other).
No worries, if you're not a fan of the naturally tan, take comfort in knowing these in-between days are numbered and nature's much anticipated crescendo of color really is just around the corner!