Well it is finally here- the most wonderful time of the year!  The world sparkles. The air is filled with a delicious chill. Hot nuts are all the rage (not all that unusual around here), and we sure hope that hottie Jack Frost is nipping you somewhere interesting (a little more common in these parts).  Anything could happen. Who knows what thrills await you beneath the mistletoe? But we think you'll agree that best holiday treats are the ones that come in really BIG packages!  'Tis the season for holiday giveaways, and we are ushering in the season with the launch of 12 DAYS of PHAG swag– surprise deals and special ONE DAY ONLY offers announced daily, exclusively via our Facebook Page.  So head on over and "Like" our page to make sure you're in the loop!
Of course yule be swinging with good vibes this holiday season, and we are tickled as tinsel to help you find the most PHun, PHlirty, and PHabulous gifts for everyone on your list!  Whether your special someone was nice, or just naughty enough to deserve a truly devilish treat, we've got you covered.  Need to woo a real nutcracker? Do you hope to turn a miserly Scrooge into a charming sweetheart? What about that greedy Grinch who has never been much of a giver?  Our 12 DAYS of PHAG swag holiday giveaways will present surprise deals and steals to tempt even the most impossible-to-shop-for Grinch in your life!
What are these PHabulous PHinds? We wouldn't want to spoil the PHun before it's even begun, but let's just say we are taking a cue from the Big O.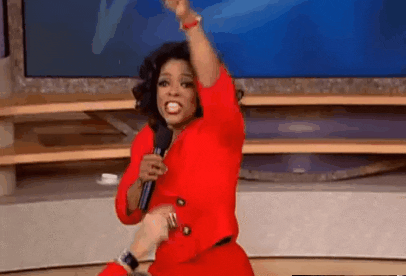 The elves are working overtime to stock every segment of our store for 12 DAYS of PHAG Swag: Artsy Fartsy creators will find plenty of cool color combos to love. Food and Drink PHreaks will devour our PHruits of the Season. Committed Collectors will find tree-trimming treasures to last a lifetime. Dirty Gardeners are sure to dig our selection of outdoor inspirations, and Bed and Bath Divas can dive head first into into our cold comforts, that are guaranteed  to keep them warm all winter long!
When we say something for EVERYONE, we mean it, and we can't wait to welcome you to the home and holiday of your dreams!