Do you shop for Christmas tree skirts at Chanel? Did you trim your tree with the precision of a gardener at the Palace of Versailles?  If so, chances are you already know you're a Diva when it comes to the most decorative season of the year!
There's no shame in your game- PHAGs got the PHashionable ornaments you need to make that tree sing, so deck it out with plenty of bling!  Our collection of sparkling Diva ornaments will have you rocking around the tree like the Diva you are.
Our Diva Ornament Collection calls to mind the great divas past and present, so spike that eggnog, buckle up, and hold on to your jingle bells…
Maybe you recall that time an unapologetic Martha Stewart carried a Birkin bag to a court appearance when she was busted for fibbing about her finances?
Speaking of noteworthy bags… our zebra purse ornament will appeal to a Diva who's both naughty and nice when it comes to their impeccable taste in handbags.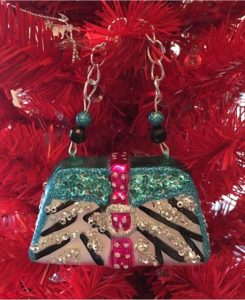 Hand painted in hues of blue and pink with a zebra print body and metallic accents, this wildly PHashionable Christmas tree ornament is crafted with impeccable attention to detail.  The retro animal print pattern is accented by a metal silver chain strap with beaded details.
Of course, no one appreciated flawless style and memorable accessories  like Coco Chanel. Her fragrances are as iconic as the woman herself.
We simply love this Diva perfume bottle ornament- and we think the legendary style maven would agree.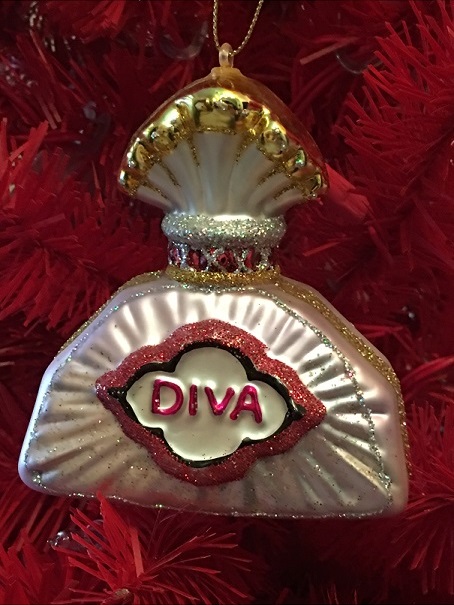 Sculpted in the shape of a classic perfume bottle and hand-painted in pale pink with metallic gold, silver, and hot pink accents.  This blown glass ornament prominently displays the caption "Diva" front and center, so you know exactly who it's for!
But we can't forget Madonna! Oh, Madge, when it comes to Diva-inspired ornaments, we must pay our respects to you, too.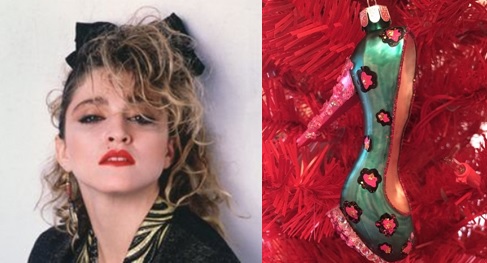 Dress the tree up in your love with our blown glass leopard high heel shoe ornament. It will, like totally, appeal to any icon of the 80's era.  Hand-painted in hues of blue and pink leopard print with metallic accents, this retro-inspired Christmas tree ornament is fit for your favorite femme fatale.
And if that's not enough to inspire you, we're betting you'll go gaga (yes, Lady Gaga) over this zebra-striped boot to hang from the bough!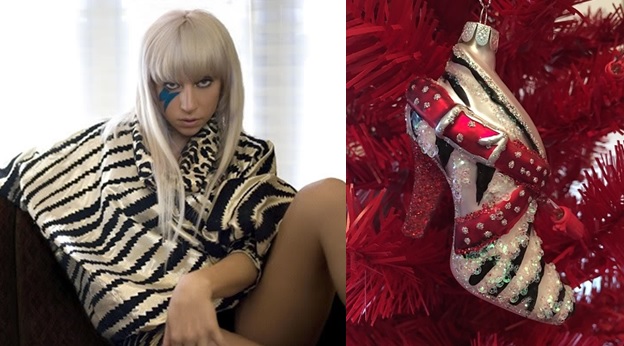 This blown glass zebra ankle boot ornament will bring out the animal in you. Hey, you were born this way, baby. Hand painted in hues of black and white with red metallic accents, this sparkling Christmas tree ornament will have you crooning the call of the wild well into the new year. The retro animal print stiletto ankle boot is accented by sparkling glitter embellishments that are PHab and PHierce.
And isn't that what we want most from this time of year? A little bling. A lot of bubbly, and plenty of people who love us no matter our demands?  'Tis the season…