It's October, and we're on the lookOUT for any occasion to have a PHrightfully delightful celebration!  Today is one such occasion- it's National Coming Out Day and we're celebrating at OutFest, so welcome to the Gayborhood!  If you're visiting the City of Brotherly Love, you couldn't have picked a better weekend to drop by… OutFest Philly is coloring ten square blocks of the city with every shade of the rainbow from 12 noon until 6 pm on Sunday.  We'll be there having a scary good time!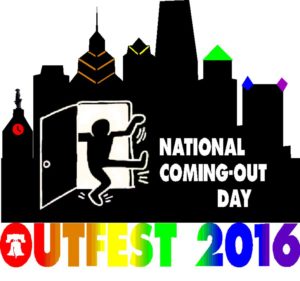 OutFest is one of the most anticipated LGBTQ events of the year, and according the UWISHUNU Philadelphia, it's the largest National Coming Out Day celebration in the country.  With over 150 participating businesses and organizations, there's food, music, dancing, and this year, for the first time ever, a full food court.  Start your day with a spooktacular cup of Joe served up in our Gays Out of the Closet Mug and then head into the the Gayborhood for some PHall PHun!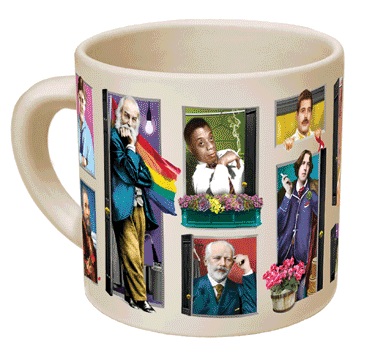 In the midst of a changing social landscape, one might wonder why we need a "Coming Out" day- Why announce it?  At PHAG, this is something we can't underscore enough!  It's incredibly important for those who identify as LGBTQ to be out and visible, because the more visible we are as a community, the harder we make it for others to marginalize us.  It is imperative that we make ourselves visible so that we are treated with dignity and equality.  Sure, being out can present challenges, but even on a bad day, a life lived OUT, isn't even half as scary as one lived in in the closet- we promise!
Ready to come out and celebrate?  For more info on OutFest 2016, follow phillypridepresents on Instagram or check out the official event website.
We hope to see you (and your skeletons) there!