Each year when we open the doors of our BOOtique, we make no bones about this being our favorite time of year- and this year is no exception!  Wunderkammer, or cabinet of wonder, is the Victorian word that was used to describe such a cabinet of curiosities.  Inside was a collection of extraordinary oddities so provocative that they would delight (and sometimes horrify) well-appointed dinner guests. Animal skulls, horns, rare minerals – the collectors gathered treasures from their world travels and brought them home to display.  You see where we're going with this, right?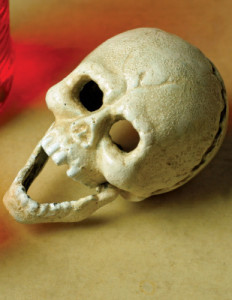 We have filled our BOOtique with a PHreakishly tempting collection of PHabulous finds for your home or Halloween party.  Ladies and gentlemen…behold PHAG's PHabulous Cabinet of Curiosities!
Welcome to OUR wunderkammer…
First up, an amazing pair of sugar skull art prints.  Sugar skulls, or calaveras de azúcar in Spanish, are decorations used to adorn altars during Day of the Dead celebrations.  In Mexico, the Dia de Los Muertos holiday is where the lives of loved ones who have passed are celebrated with offerings, food, and drink.  We figure why not celebrate (year round) with some amazing art!  These Day of the Dead inspired canvas prints feature Master Marcos and Lady Luna with their aces elaborately adorned in colorful sugar skull art.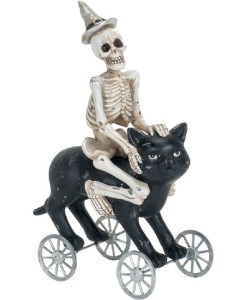 When it comes to the provocative, we're guessing our Pussy Wagon skeleton figure fits the bill.  Sure, it's no bright yellow Chevrolet Silverado SS, but we couldn't resist the opportunity for a shout out to one of our favorite cult classic films, Kill Bill.  Besides, it's a rather natural way to describe a skeleton riding a black cat on wheels!
­So if your goal this year is to be the Queen of Halloween, one thing's for sure- you've come to the right place!  Like any respectable queen, we know you wouldn't be caught dead without your crown.
So, shop with wild abandon, but whatever you do, don't lose your head…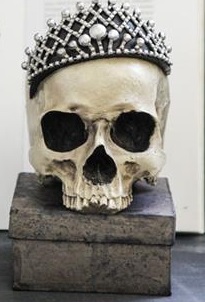 Without it, you could never sport this regal Queen of Hearts hair at the Halloween ball!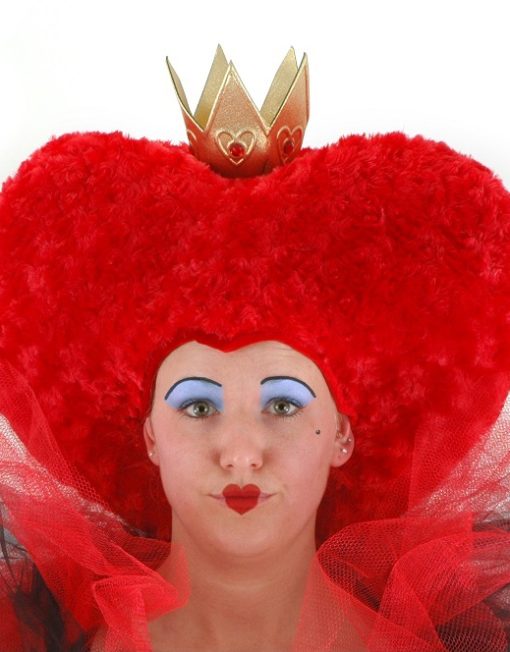 Now, step right up, if you dare.  PHAG's annual PHreak show has begun and we'd just die if you missed it!