Have you spent all winter dreaming of colorful blooms and fresh greens for your summer garden?  For most of us, Spring has sprung and soon your outdoor garden will spring to life, as well.  But, if the only garden you keep is outdoors, you may be missing out on a real indoor opportunity for some spring cleaning- the air!  Our home resolution this month is to grow a plant.  Not only do plants improve the aesthetics of most any indoor space, but if you select the right plants, they can improve your quality of life by cleansing your household air or providing you with some yummy, organic food.  So, breathe easy city dwellers- and start growing indoors any time of year!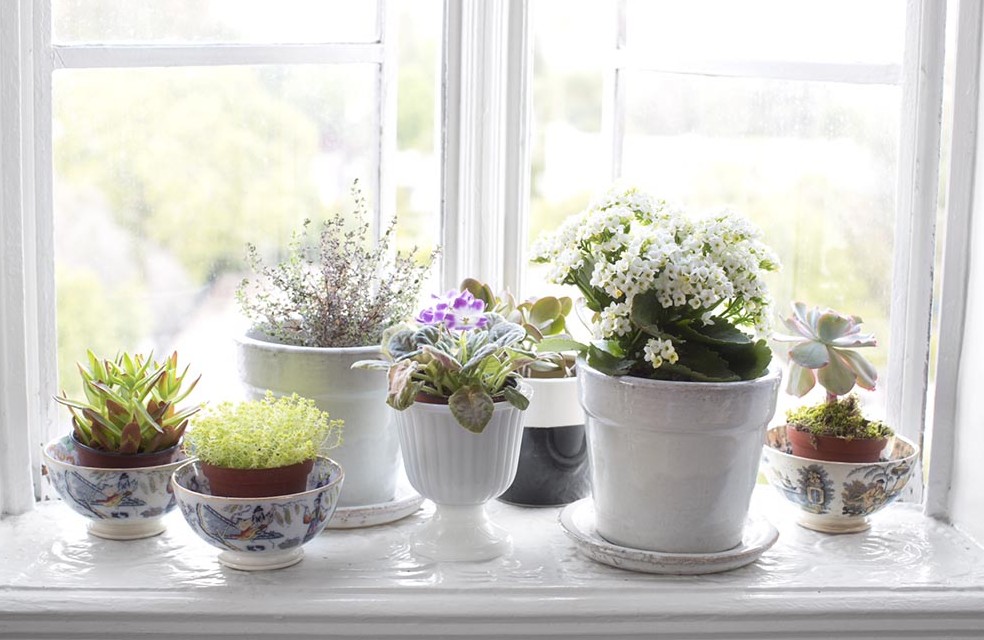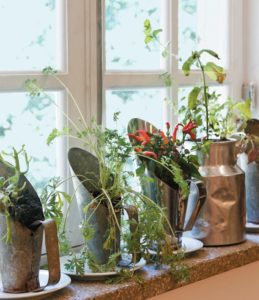 Plants do not have to take up a lot of space.  Your indoor garden can take up as much (or as little) space as you can spare.  In fact, a single windowsill can work just fine!  Be creative in gathering the right mix of containers to complement the room surrounding your window of choice and take advantage of the natural light a windowsill offers.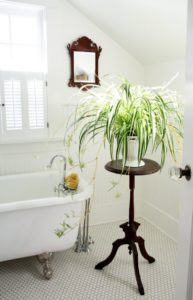 Plants take potentially toxic substances out of the air through tiny openings in their leaves, but research has determined that plant roots and soil bacteria are also important in helping to remove toxins from the air inside your home.  Looking to remove some of the toxic vapors lurking in your sacred space?  Plant one of the hundreds of species of Philodendrons, a Spider Plant, or a Golden Pothos vine in a strategically placed pot to effectively remove formaldehyde molecules from the air and bathe your home in naturally cleaner air.
Would reducing the benzene in your home help you to breathe easy?  Flowering plants like Gerbera Daisies and Chrysanthemums are superior for this task, and they make beautiful (and colorful) centerpieces too!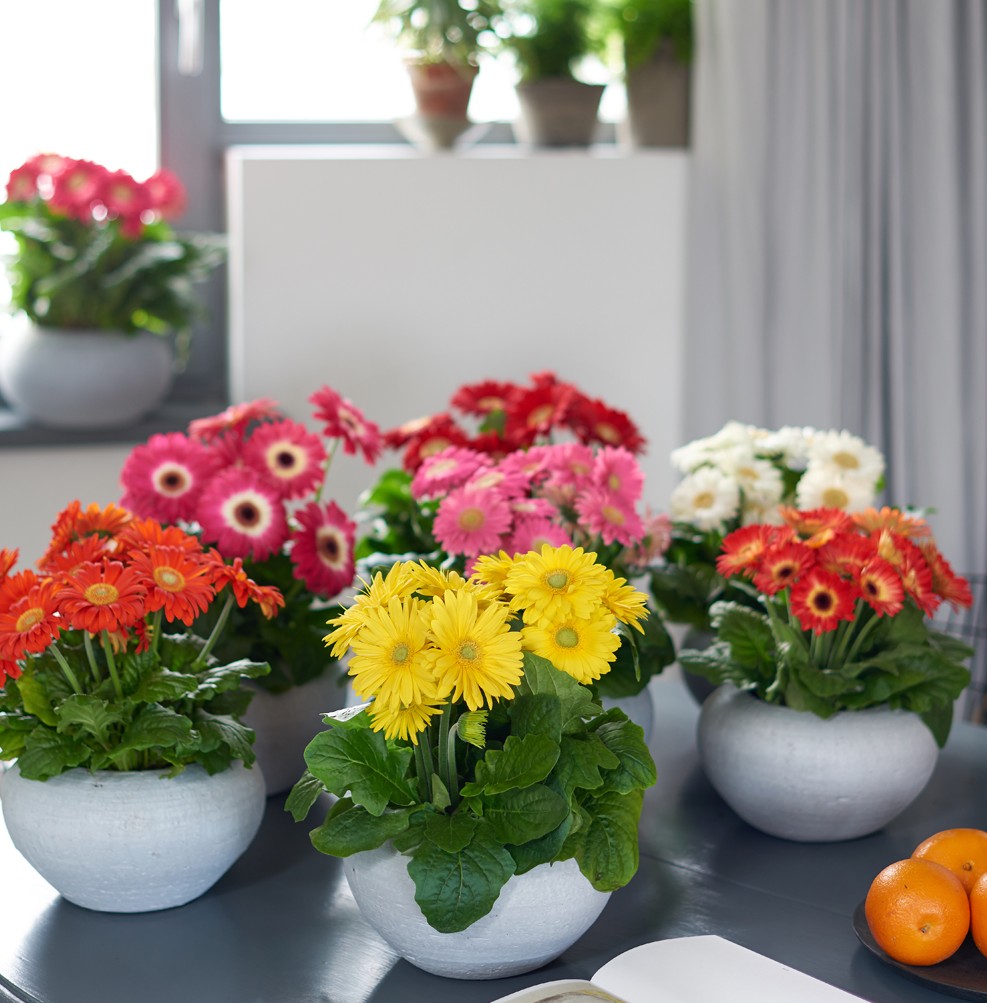 Taking time to understand how the interior environment affects plant growth and how cultivation differs from growing plants outdoors will help you to be a successful indoor gardener.  Now, make a resolution to grab a container and grow a plant already.  Oh, and Happy Earth Day!