Your dream home shouldn't come at the expense of sleepless nights.  In our daily design consultations we're amazed by the number of people (usually young professionals) who are still sleeping on hand-me-down bedroom furniture that hasn't yet been delegated to the guest room- or better yet the local salvage where it really belongs!  We're all generally aware that sleep is the primary mechanism by which we recharge our body for better performance physically and emotionally, so why aren't we investing in good sleep?  When it comes to external factors that influence sleep, you're in charge- so make a resolution to take control!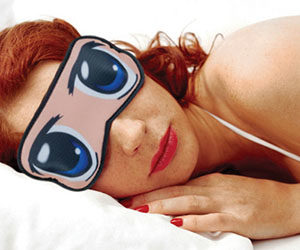 Light effect is an important factor in getting good sleep.  Stay away from bright screen devices like TVs, laptops/tablets, and yes, phones!  About 1 – 2 hours before you turn in, you should be putting all your electronic devices to rest.  Use heavy curtains or blackout drapes to keep your room dark, or just get yourself a good sleep mask (and have some PHun with it).  This novel eye mask is sure to give you extra-animated dreams!
Okay city-dweller, we hear you… a BIG part of your sleep problem is created by your small space.  If that's the case, consider a comfortable, multi-functional new piece to catch your ZZzzzs.  This vintage French-inspired daybed upholstered in luxurious beige linen is a real dream!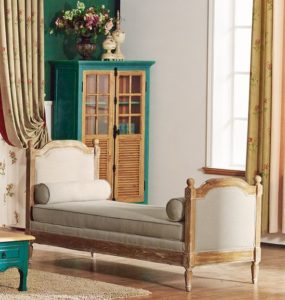 Speaking of small…
Small but meaningful changes to your sleep environment can make a real difference in the quality of sleep you get.  Worried about clutter and organization following last month's Home Resolution post?  Consider a beautifully upholstered bed with a little hidden storage underneath, and rest easy.  This contemporary storage bed is complemented by a classic scalloped headboard with silver nailhead trim and comfortable, durable wooden slats that are a modern alternative to a box spring.  At 87" long you will be able to stretch out comfortably- just be certain to invest in a quality mattress.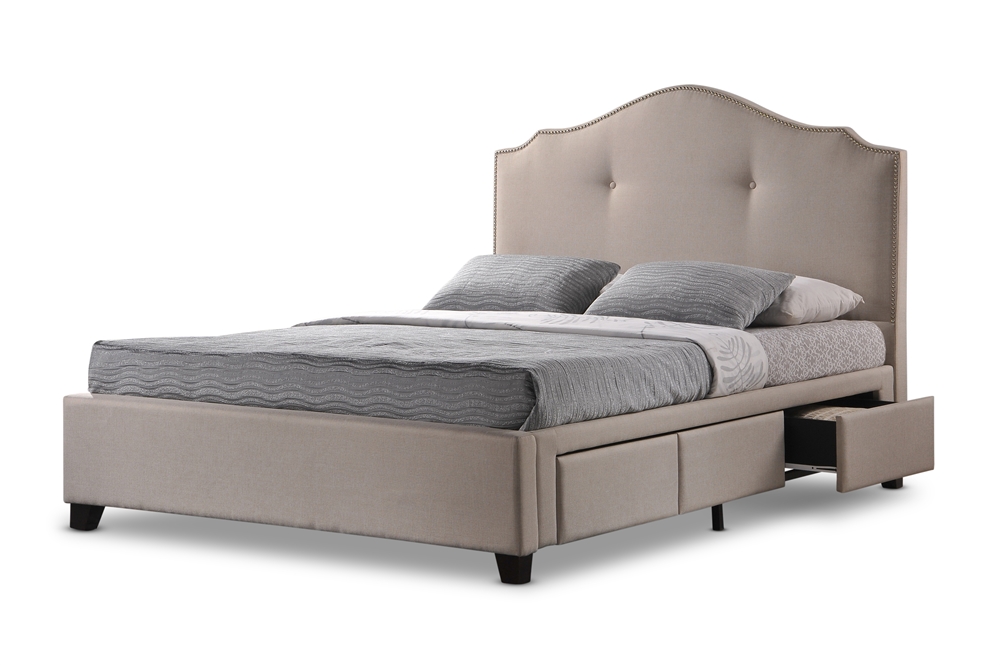 Oh, and aside from sex (obviously), you really shouldn't do anything other than sleep in that bed of yours!  Psychologically, your brain will begin to associate the bedroom with sleep and that will definitely make it easier for you to drift off to dreamland…