PHAG's 12-step Home Resolutions series will help any home décor addict take their home to the "next Level!"  In just a few months, we'll help you turn any house into a PHabulous home.  While the winter months have you spending extra time indoors, take some time to get hooked on home organization!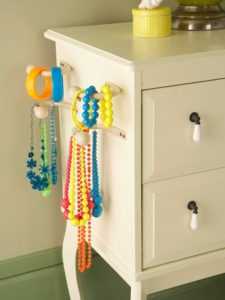 Metal hooks are durable, attractive, and they can go almost anywhere.  From the most expected places like the wall of your entry foyer to the most unexpected places, like an add-on to the side of a dresser or side table, hooks can be used to hang most anything!
The Knob Shop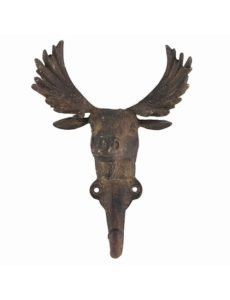 at PHAG offers an amazing selection of decorative knobs, pulls, and hooks.  We stock hardware with wide appeal… from casually contemporary to Victorian-inspired vintage.  Right now, faux taxidermy is a red hot décor trend, and our metal animal hooks are modern, trendy, and animal friendly!
With spring just around the corner, you'll be thinking about spring cleaning… Mounting a tension rod inside one of your cabinets provides a fast and efficient organization solution for your all of your household spray bottles.  Like hooks and knobs, rods also help you to maximize use of vertical space in your home (and in your cabinets)!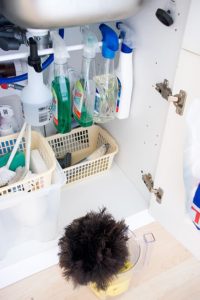 Hooks come in a wide range of styles and colors- they're as diverse as the colors of the rainbow.  Mix and match them with rods and knobs to maximize their effectiveness in helping you get hooked on organization in your home.  I guess the moral of this story is that success comes from diversity and inclusion among the tools you choose to help you get organized- that's a lesson we can learn from in many aspects of our lives!