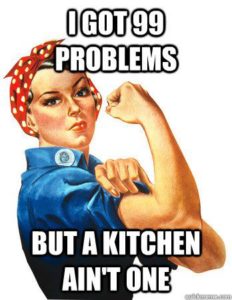 Grab your sledgehammers ladies, it's time to crash that glass ceiling and show them who's the boss!  It's not just another Thursday, because today, we're celebrating National Business Women's Day!  Founded on September 22, 1949, the American Business Women's Association brings together businesswomen "of diverse occupations and provides opportunities for them to help themselves and others grow personally and professionally through leadership, education, networking support, and national recognition."  Our response… Bravo (and, "no," that's not a shout out to the cable network that touts a larger-than-life roster of "real" housewives)!
Blonde or not, there's absolutely nothing wrong with a good dose of ambition.  Can we get an amen, Madge?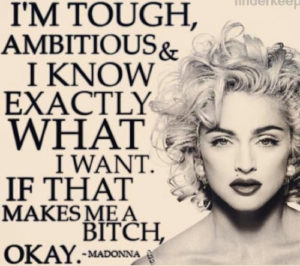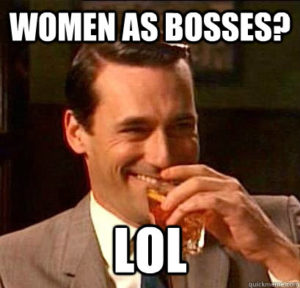 According to the National Association of Women Business Owners (NAWBO), As of last year, there are a reported 9.4 million firms owned by women in the USA, employing nearly 7.9 million people, and generating $1.5 trillion in sales!  So, take that, Don Draper.
And while we're on the subject of experienced women in positions of leadership, we have to say, this boss also looks pretty fly in a pantsuit, no?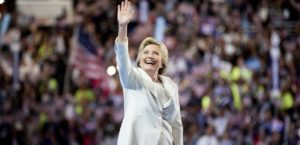 We loved that Hlilary rocked that symbolic white suit at the Democratic National Convention, right here in the City of Brotherly Love!  In a way, it was an emotional tribute to the women's movement, its founders always clad in classic white…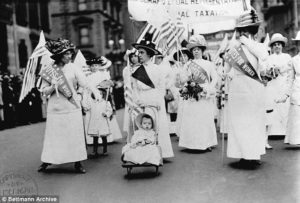 It reminded us of the words of another powerful female who knew how to come out rocking a white suit.  As we recall, she thought she could, "turn emotion, on and off."  She was, "so sure, so sure, but love taught her who was, who was, the boss!"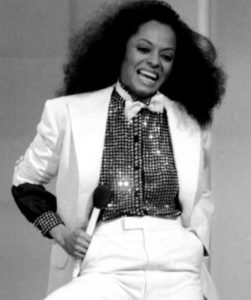 You can be the boss of us any time, Diana!  Speaking of… those first sister suffragettes would be proud of just how far we've come (with a little help from the Amazon Princess).  While there may still be a long way to go, we wonder just how bright the future will look when the glass shatters, come November…